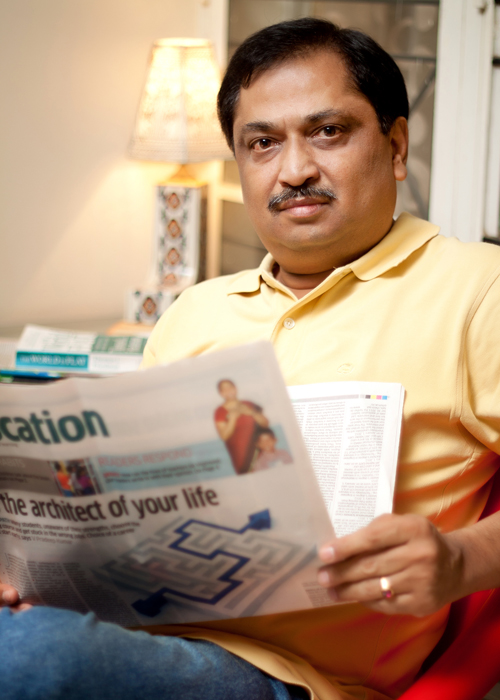 I am a publishing and media expert, and a management and career consultant with diverse local and international experience.
I have a strong cross-functional knowledge and skills, both strategic and hands on leadership experience in the arena of both start-ups and established operations, with a balance of task and people orientation.
After starting the southern operations of Tata Infomedia Ltd, as General Manager [south], in 1993, I was part of senior management responsible for diversification of the company into several B2B and B2C magazines such as Overdrive, Better Photography, AV Max, Search and so on. I also launched the Tata Press Yellow Pages in Bangalore in 1993, followed by other cities. Earlier, I headed, Southern Region Marketing for WIMCO Ltd.
From 2003 until 2009, I headed Hawk Media LLC, Dubai, UAE and was responsible for the resurrection of the brand, 'Hawk'.
After 30 years of distinguished corporate experience, I began focusing on writing, career guidance and management consultancy. I also taught Globalization related courses at the India Centre of Long Island University, New York and Management at a leading Institution.
During the past ten years, I have written over 125 articles in leading publications on leadership, management, economy and current affairs, career guidance and education. My first book, 'Simple is difficult' was published in 2009 and was also conceptualized on stage by actor, director, Vinayak Joshi in Bangalore on 16th April, 2011. I have travelled to over 30 countries on work and leisure, and hence, also write on travel.
My father late S Venkatram [1924-1981] was a veteran Socialist Leader and is highly revered by current political leaders, across political spectrums. My mother late Saroja Venkatram [1937-2008] also served one term as Dy. Mayor of Bangalore, India. My wife Anita and son Varun, a budding music director, have been of great support in all my endeavors.
Professionally I have over 35 years of hard-core management experience in all aspects of management in a variety of Industries including FMCG, Media and Publishing.
For more information, refer this site and also www.promaxintl.com